Our new Patient Portal is now live!  With our new portal, you can connect with your doctor through a convenient, safe, and secure online environment. 
You can now do the following: 
Schedule your appointments online
Request your medication refills online with your provider
Secure communication between you and your provider
Access your health information from anywhere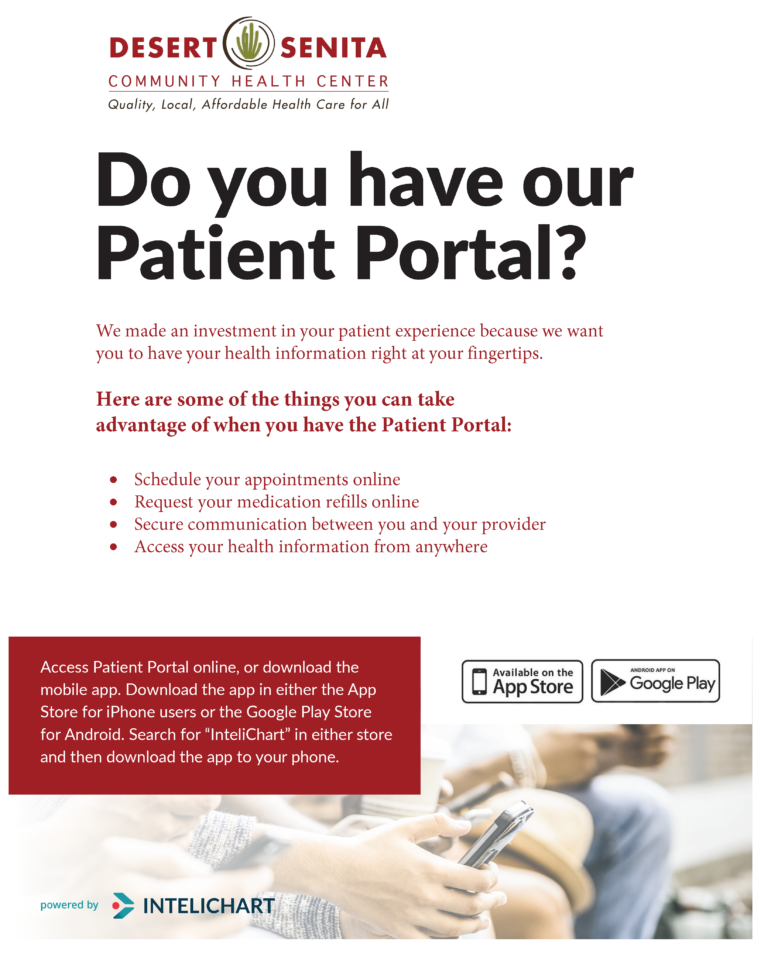 How to Enroll
If you were enrolled in our previous patient portal, you should have received an email from InteliChart with your new PIN number.
If you are looking to enroll, please ask our Patient Representatives at our Front Desks or call us at (520)387-5651 to request your Pin Number. 
Once you have received your Pin Number for either you or your child(ren), you can create your new Patient Portal Account.