Behavioral Health services at Desert Senita are ways of helping people with mental illness or substance use disorders. For example, counseling and more specialized psychotherapies seek to change behaviors, thoughts, emotions, and how people see and understand situations. Along with counseling, medication management of symptoms can provide an effective way of helping individuals achieve and maintain wellness and recovery.  
At Desert Senita we address all sorts of concerns, from simple life adjustments to more serious conditions. We can help you with whatever challenges have been thrown your way, freeing you to think about more important things! We help your friends and neighbors everyday with issues such as these: 
Anxiety and Fear
Depression
Stress Management
Problems with Self Esteem
Trauma and PTSD
Effects of Abuse
Bi-Polar Disorder
Family, Parenting, and Relationships
LGBTQ Issues
Unresolved Family Issues
Workplace conflict
Issues Associated with Aging
Addiction & Substance Abuse

 

Grief and Loss
Suicidal thoughts
ADD/ADHD
Women's Issues
Men's Issues
Teenager Issues
Compulsive Eating
And more…
The Behavioral Health department works closely with our local court system, school district, and Department of Child Safety. We offer individuals and families a variety of ways to experience counseling: face to face sessions, telehealth, home-based services, and in collaboration with our primary care providers.  
Behavioral Health services are covered by most commercial insurance companies, Medicaid, Medicare, and sliding scale fees based on income. 
It is very easy to connect with all Behavioral Health Services and department staff. Please call (520) 387-5651 and select option "4". Often it is possible to see a counselor within one day of the initial call to our office.  
For crisis situations, please call the Southern Arizona Crisis Line: 1-866-495-6735.
The National Suicide Prevention Lifeline is now: 988 Suicide and Crisis Lifeline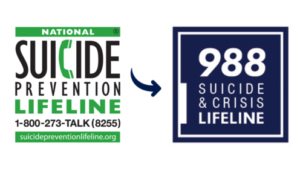 988 has been designated as the new three-digit dialing code that will route callers to the National Suicide Prevention Lifeline. While some areas may be currently able to connect to the Lifeline by dialing 988, this dialing code will be available to everyone across the United States